Transform Your Home:
Best home decor store in Kochi
Welcome to CC Furnishing, your premier destination for home decor in Kochi. As the foremost home decor store in Kochi, we offer a wide range of perfect furnishings and decor solutions to elevate your living spaces. Whether you're seeking elegant curtains, stylish window blinds, luxurious upholstery fabrics, or captivating wallpapers, our store is your go-to destination for all your home decor needs in Kochi. Explore our curated collections and transform your home with CC Furnishing today.
Innovative Designs, Endless Possibilities: Home Decor Store in Kochi
At CC Furnishing, our legacy is deeply rooted in providing top-notch home decor solutions. Established in 1991, we've proudly served the beautiful city of Kochi for over 30 years. Through our dedication to quality and unmatched customer service, we've become the leading destination for premium home decor in Kochi. Experience the legacy and excellence of CC Furnishing. Visit us today and discover why we remain the go-to choice for all your home decor needs in Kochi.
About Us .
Are you looking to enhance your home or project with lovely home decor? Look no further than CC Furnishing, your ultimate destination for premium home decor in Kochi. As industry-leading market experts, we offer an extensive range of top-tier brands like PURE, DDECOR, GM, and more. At CC Furnishing, we take pride in delivering products of the highest quality. Elevate your space with our premium home decor items, meticulously crafted to add a touch of elegance and sophistication to your surroundings. Experience the epitome of style and class with CC Furnishing.
Explore our collection today and transform your home or project into a masterpiece with our exceptional home decor offerings. Your query for superior quality and exquisite design ends here at CC Furnishing.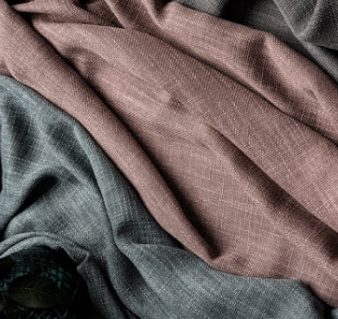 01. &nbsp Curtains
We provide beautiful, made to measure curtains with 26 years of design and technical advice, covering the whole of Design and Quality.
02. &nbsp Blinds
With literally hundreds of fabulous colours and designs in both vintage and contemporary styles, we have something to suit all tastes and complement any type of interior decor.
03. &nbsp Wallpapers
Created to meet all aesthetic needs, our wallpaper collections offer both contemporary and vintage styles.
Beautiful
Interior
We always put attention for beauty and usability. We provide Innovative ideas & stylish designs. The interior solution that you have dreamed.
"
Curtains were excellent. Well made , patterns aligned, good quality  fabrics, weighted. Good communication and helpful advice. Delivery on time.
"
Delighted with CC Furnsihing service from start to finish. The wallpapers are a stand out feature of our recently converted loft bedroom. 
"
All the furnishing stuff we've bought is still in great shape. CC Furnishing offers quality products at great prices and always friendly folks to serve us.