Transform Your Home
Best home decor store in Kochi
Welcome to CC Furnishing, your top choice for home decor store in Kochi! We have a fantastic selection of furnishings and decor to enhance your living spaces. Whether you want beautiful curtains, chic window blinds, plush upholstery fabrics, or stunning wallpapers, we've got you covered. Our store is the ultimate destination for all your home decor needs in Kochi. Take a look at our handpicked collections and give your home a makeover with CC Furnishing today. READ OUR CLIENT REVIEWS
Home Decor Store in Kochi | Ernakulam |Kerala
we've been crafting top-notch home decor solutions since 1991. For over 30 years, we've proudly served the lovely city of Kochi, earning our reputation as the premier choice for premium home decor. Our commitment to quality and exceptional customer service sets us apart. Come experience the legacy and excellence of CC Furnishing today, and find out why we're your go-to destination for all your home decor needs in Kochi.
Beyond Ordinary: Kochi's Most Unique Home Decor Store
CC Furnishing is a well-established name for exceptional home decor in Kochi, Ernakulam and in Kerala. We're your one-stop shop for all your home decor needs, delivering top-quality products to make your dream home a reality. With over 30 years of experience in the field and a portfolio of over 500 completed projects, we continuously strive to outdo ourselves with each new project. Our clients' satisfaction is our top priority, and we take pride in their happiness with our work.
At CC Furnishing, we bring your home decor visions to life with our wide range of products. We specialize in high-quality wall prints, curtains, wallpapers, and window blinds from top brands like DDecor, GM, Aura, Vaneli, Pure, and more. Our collection is curated to enhance your living spaces, adding style and sophistication. Explore our selection to transform your home effortlessly.
Explore our collection today and transform your home or project into a masterpiece with our exceptional home decor offerings. Your query for superior quality and exquisite design ends here at CC Furnishing.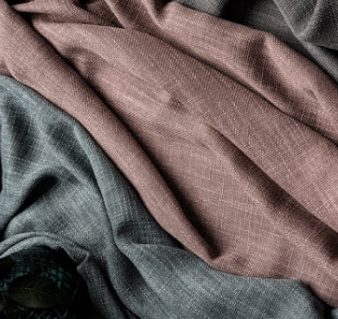 01.Curtains
We provide beautiful, made to measure curtains with 26 years of design and technical advice, covering the whole of Design and Quality.
02. Blinds
With literally hundreds of fabulous colours and designs in both vintage and contemporary styles, we have something to suit all tastes and complement any type of interior decor.
03. Wallpapers
Created to meet all aesthetic needs, our wallpaper collections offer both contemporary and vintage styles.
Beautiful
Interior
We always put attention for beauty and usability. We provide Innovative ideas & stylish designs. The interior solution that you have dreamed.
"
Curtains were excellent. Well made , patterns aligned, good quality  fabrics, weighted. Good communication and helpful advice. Delivery on time.
"
Delighted with CC Furnsihing service from start to finish. The wallpapers are a stand out feature of our recently converted loft bedroom. 
"
All the furnishing stuff we've bought is still in great shape. CC Furnishing offers quality products at great prices and always friendly folks to serve us.